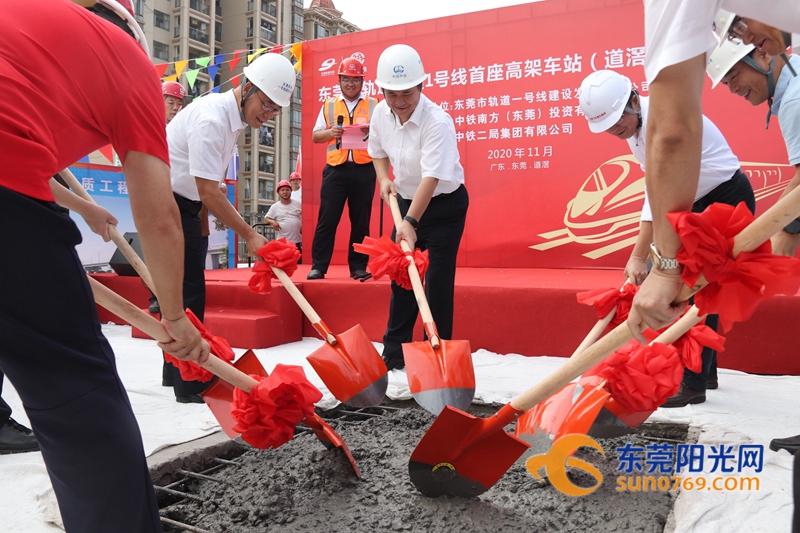 The first station of Line 1, Daojiao Station, was successfully capped.

The construction of Dongguan Metro Line 1 is going smoothly. On November 18, the first station of Line 1, Daojiao Station, was successfully capped, which indicates that the construction will gradually transit from the main structure to auxiliary structures.
According to the construction team, Daojiao Station is a three-story elevated station, of which the second floor is the waiting hall and the third floor is where the platform is located. The station is located in the center of the western trunk road and is aligned from east-west. The entrances, at which passengers are allowed to board or alight, are 120 meters in length and 12 meters in width. The main structure is a whole frame structure, which blends the structural support of a bridge and building. The main structure construction of Daojiao East Station, the third elevated station of Line 1, will also be completed by the end of the year.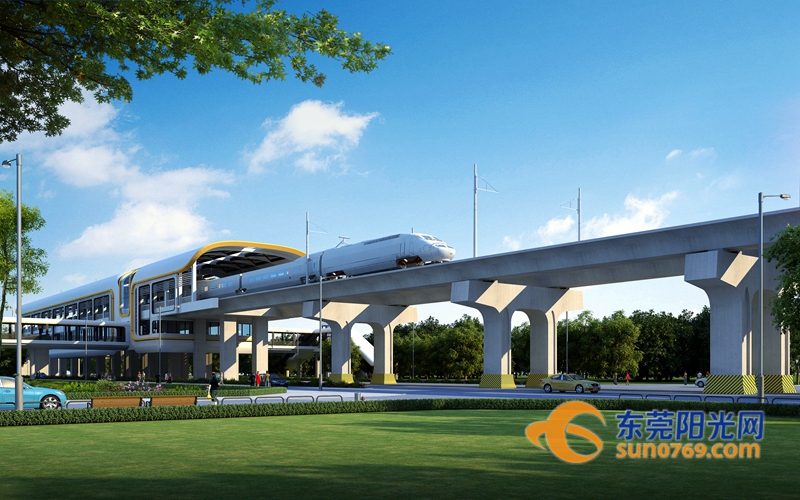 A rendering image of Daojiao Station
The first phase of Metro Line 1 starts at Wanghong Station and ends at Huangjiang Central Station, with a total length of 57.99km. There will be 24 stations in total, including 21 underground stations and 3 elevated stations. It is scheduled to open to the public in 2024.
Metro Line 1 runs through 10 towns in Dongguan, including Hongmei town and Huangjiang town. After completion, it will form an interchange with line 2 at Hongfu Road station. Besides, it is a rapid transport line connecting Dongguan with Guangzhou and Shenzhen, which will only take about one hour for Dongguan citizens to travel to the two cities by subway in the future.