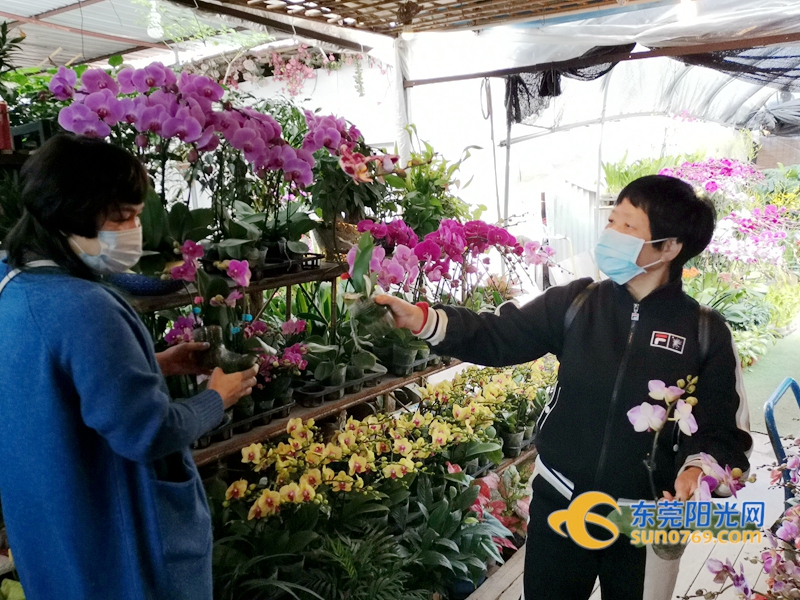 During the Spring Festival, strolling around flower fairs and buying flowers to decorate their home, is popular among Dongguan citizens. However, due to the tightened pandemic prevention and control measures, the flower market ushered in changes. The city issued a notice on Further Strengthening the Prevention and Control of COVID-19 during the 2021 Spring Festival on January 17th, which made it clear that the city and towns will not organize or hold flower markets for the 2021 Spring Festival officially. Villages or communities, if they can afford it, can set up small Spring Festival flower distribution points to facilitate the citizens to buy flowers nearby.

Also, the notice encourages the florists to sell the festive flowers online, and provide contactless delivery to the residents. Residents can also go to fields or offline flower stores to purchase and pick them up.
Given the complex and grim epidemic situation in China and the unstable logistics circumstance, this year, the flower merchants in Dongguan have prepared supplies in advance. At present, a wide range of flowers has already arrived and appeared in the markets. Affected by the epidemic, flowers have been mainly sold in domestic markets. Therefore, the overall price of flowers has dropped and will be more affordable this year. By comparison, the price is expected to be 20% lower this year. For example, a common Phalaenopsis sold RMB30 last year now is available for about RMB20. Compared with the flowers, the price of the potted orange tree is similar to that of last year, ranging from RMB50 to over RMB 1,000, with an overall slight decrease compared with last year.