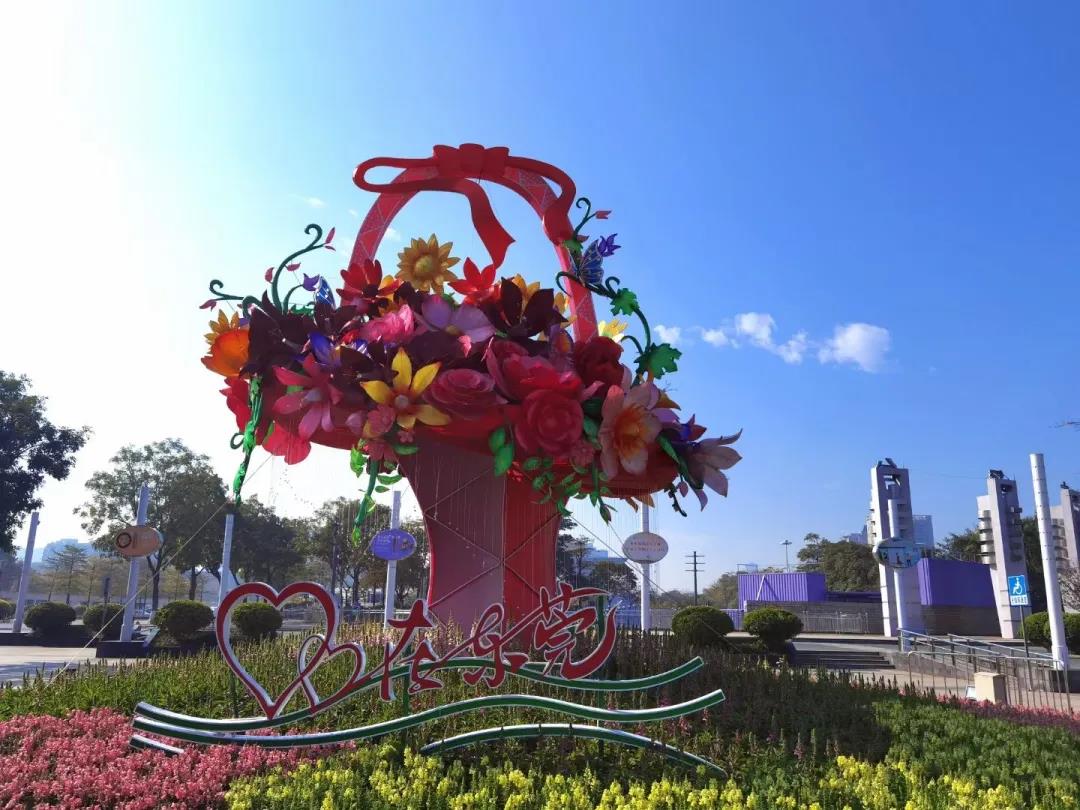 Creative floral installations in the city central square, Nancheng District, Dongguan

The entire city of Dongguan has been immersed in a happy festival atmosphere, as the Spring Festival, or Chinese Lunar New Year, draws near. Roads and alleys across the city are decorated with flowers, red lanterns, Chinese knots, lights, and other decorations, creating a festive atmosphere.

Numerous creative floral installations and bonsai works in towns and streets have been created, which combines the art of gardening and traditional Chinese elements.
As the night closes in, the streets across Dongguan are getting more beautiful and festive with various festive displays. Themed as "Prosperous Chinese New Year", the LED installations of lanterns mostly featured with traditional Chinese elements, such as Chinese "Fu" and auspicious animals like Ox. The patterns are colorful and vivid, attracting people to stop and take photos in the streets.
Adding to the festive atmosphere in the city, rows of red lanterns also glow and line the Dongguan's streets. Citizens can feel the festival atmosphere everywhere in the street.
Red is an auspicious color in Chinese culture. These red decorations have been placed around districts and towns in celebration of the New Year, getting people into the holiday spirit.