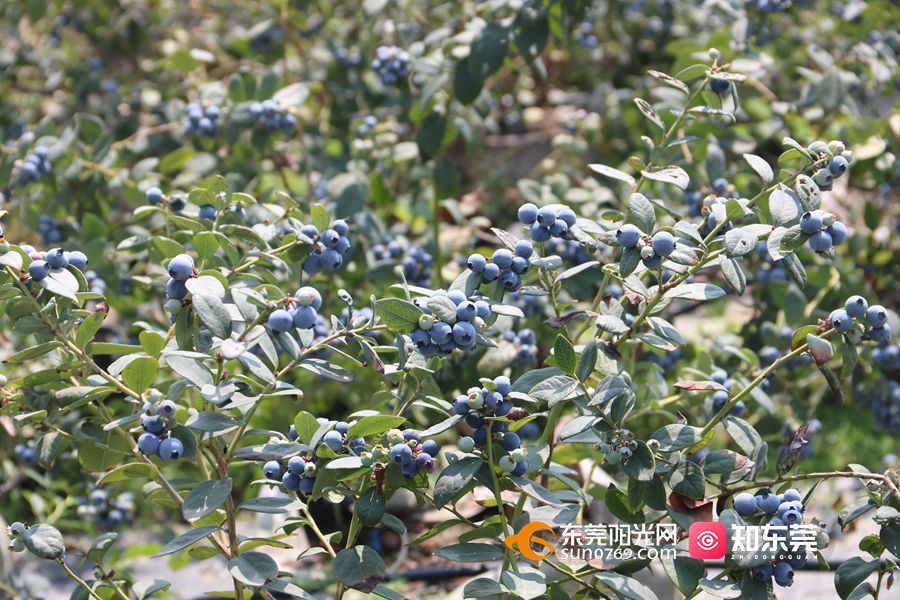 At the beginning of April, the fruit has perfumed the air in Dongguan. So, what kinds of fruit are becoming ripe and available to taste?

Blueberry in Machong
Blueberries are known as the "Queen of Fruits". It's Blueberries season in April and May every year.
In Chuangyi Ecological Park in Mayong town, there are more than 10,000 blueberry trees which are laden with big and sweet blueberries. It is expected that the output this year amounts to 6,500 kilograms.
Compared to last year, this year's blueberries are much bigger and rounder. Last year, 180-200 blueberries weighed about 500 gram, but this year, there were 120-140 per 500 gram of blueberries.