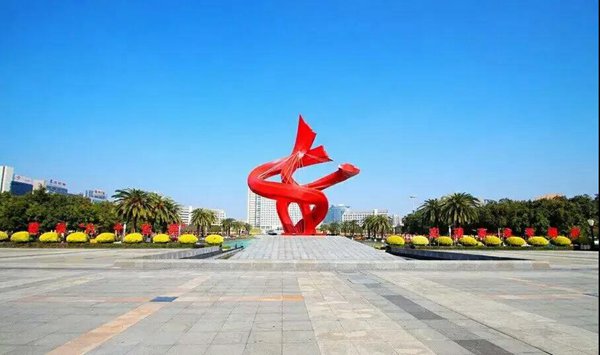 A list of the top 100 cities in the brand influence index of China's prefecture-level cities was announced at the 2021 China Brand Value Press Conference held in Shanghai on May 9. With a reading of 633.47, Dongguan ranked 4th nationwide and 2nd in Guangdong province.
The evaluation, organized by Xinhua News Agency, China Brand Building Promotion Association and China Assets Appraisal Association, analyzes 293 prefecture-level cities across the country, using relevant data from national ministries and commissions in the past two years based on international and national standards.
In accordance with the development concepts of "innovation, coordination, green, openness and sharing", this evaluation adopts five primary indicators of "quality, service, innovation, tangible assets and intangible assets", and 37 secondary indicators such as "comprehensive credit index, communication index, number of national-level characteristic brands, number of days with good air quality, green coverage, the ratio of the non-local permanent resident population, employment rate, per capita disposable income, and average life expectancy".
With a reading of 779.59, Suzhou in east China's Jiangsu Province topped the list, followed by Foshan, Wenzhou, Dongguan and Wuxi.
Three cities from Guangdong Province made the top 10 on the list, Foshan, Dongguan and Zhuhai.
In recent years, Dongguan attached great importance to brand building. The city actively implements national, provincial, and municipal brand building deployment requirements and supports "Brand Dongguan" with firm determination and confidence. Several outstanding enterprises with well-known Chinese trademarks have been cultivated, covering manufacturing, food, electronic information, building materials, traditional clothing industries and so on.