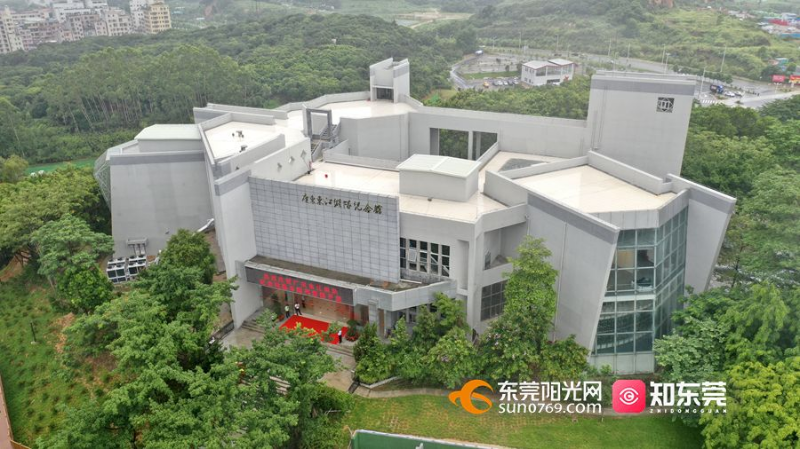 The Hall is the largest themed museum of the Anti-Japanese AggressionWar in Guangdong Province.
On June 24, Guangdong Memorial Hall of Dongjiang Column reopened with a comprehensively new exhibition area. The exhibition area increased from 1,911 square meters to 2,000 square meters, the length of the exhibition display increased from 534 meters to 700 meters, and the structure changed from 11 parts and 28 units to 9 parts and 24 units.
After the upgrade, the exhibits are more abundant, more diverse, dynamic, with morecultural relics and higher-quality services, all showing the glorious bloodshed struggle of the Dongjiang Column for national independence and people's liberation more vividly and comprehensively.
The primary exhibition in the Hall now fully absorbs the latest research of the Dongjiang Column and introduces the history of the Dongjiang Column from September 1931 to October 1949.
In the new exhibition, more cultural relics related to the Dongjiang Column are on display, with more than 450 pieces of cultural relics and exhibits, an increase of about a quarter compared to before, which better reproduces the history of the Dongjiang Column.
Guangdong Memorial Hall of Dongjiang Column is a theme memorial hall commemorating the Dongjiang Column of Guangdong's anti-Japanese aggression guerrillas, one of the anti-Japanese aggressionarmed forces in South China led by the Communist Party of China. Completed and opened in September 2005, the Hall has been open for free since May 2009 and become one of the hot spots for red tourism in the Pearl River Delta and South China. It was closed on September 18, 2020, for renovation and reopened on June 24, 2021.