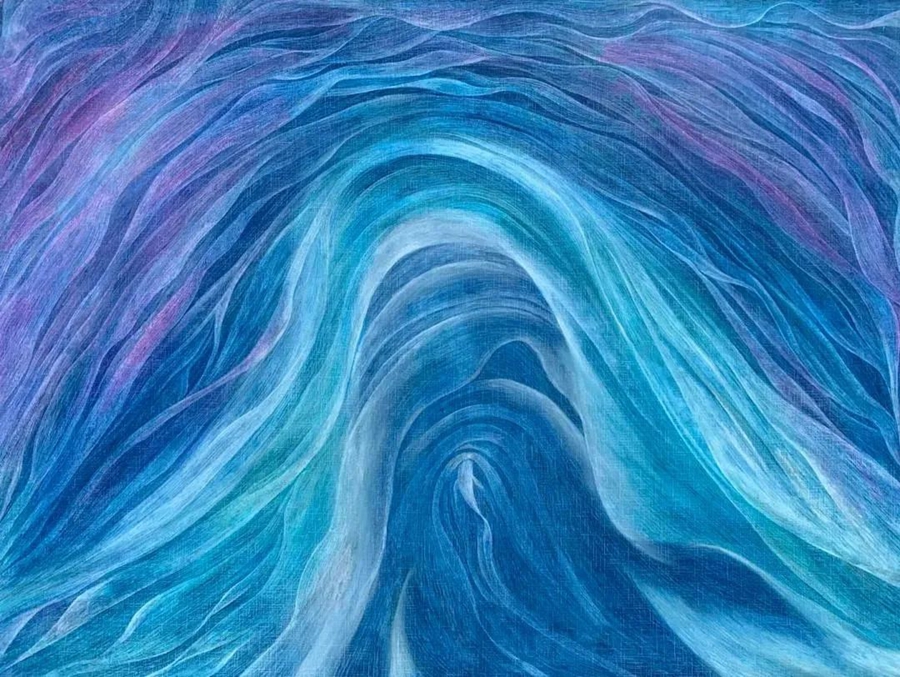 Luo Ming's work Cleave the Water
Luo Ming, a contemporary artist, is an art teacher at the Dongguan Youth & Children's Center, whose artistic style and form are unique and distinct. Painting with wax,he expresses his feelings and makes every painting a colourful world.
Light and circles are common elements in Luo's paintings, with fine lines outlined in rolling spirals, looking like perpetual moving gears, and time flows tranquilly and eternally as they turn.
Luo often simplifies his painting. An element itself is a theme, such as a whale, crane, butterfly, Kun (a legendary fish), etc. The natural spirits are embedded in the paintings as indistinct silhouettes. Every viewer can find something that attracts them in Luo's paintings.
"I like painting with wax. The change of wax is unique. It can be colourful and airtight, covering everything and even sealing up the time. But when the light shines through it, it shows a fresh outlook."
At the 2019 Sino-Japanese Youths' Calligraphy, Painting & Music Exchange Conference, Luo's work Whale Fall was presented to former Japanese Prime Minister Yukio Hatoyama as a gift from China.