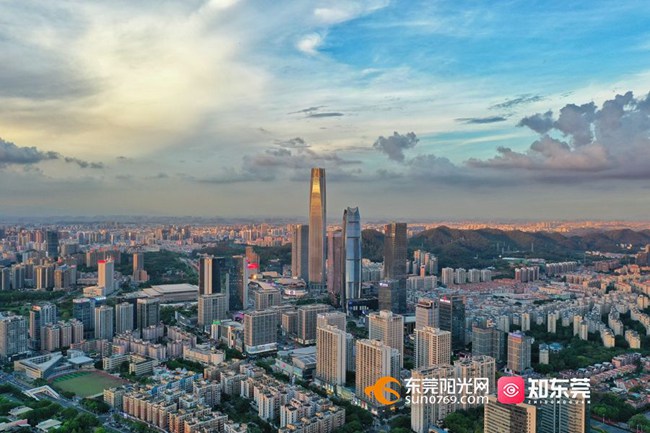 On September 26, the opening ceremony of 423-meter high T2 building of Minying International Trade Center was held in Dongguan.
The building has 85 floors with a building area of over 200,000 square meters. It is designed in the form of a white orchid, the city flower of Dongguan. It is the first office complex in Dongguan with three lobbies at high, middle and low levels. There are 55 vertical elevators inside, the maximum speed of which is 10 meters per second, which means that it only takes 40 seconds to reach the top floor from the first floor. The building can accommodate over 100 companies with office space for more than 5,000 people.
The Minying International Trade Center project covers an area of 104,000 square meters, with a building volume of over 1 million square meters and a total investment of more than 10 billion yuan. It integrates offices, hotel services, financial services, shopping and leisure facilities. It is the city's largest commercial centre and the tallest building in Dongguan.