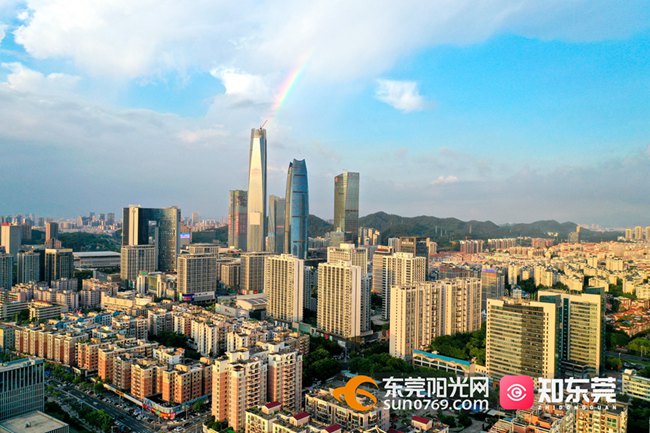 The annual survey, "Amazing China: The Most Attractive Chinese Cities for Foreigners," unveiled its results at the 2021 Euro-Asia Economic Forum held on Monday in Xi'an, Shaanxi province.
Xu Qingqun, editor-in-chief of the International Talents magazine under China's Ministry of Science and Technology (MOST), announced the results. Beijing topped the list, followed by Shanghai, Hangzhou, Guangzhou, Xi'an, Chengdu, Ningbo, Suzhou, Shenzhen and Qingdao.
The poll also rated 10 cities with the most potential to appeal to expats, namely Nanjing, Wuxi, Wuhan, Tianjin, Kunming, Dongguan, Changsha, Quanzhou, Hefei and Yantai.
Cities on the two lists were chosen from 45 candidate cities and ranked by the participants of an online poll conducted between May to August last year. The results were then analyzed by 149 top foreign experts including 14 Nobel Prize winners, one Turing Award laureate, 47 Chinese Government Friendship Award receivers and 16 academicians, as well as 3,727 votes from foreign professionals in China.
The line-up of the top expert panel this year was considered the strongest yet. Participants included Sheldon Lee Glashow, a 1979 Nobel Prize winner in Physics; Jean-Pierre Sauvage, a 2016 Nobel Prize winner in Chemistry; and Barry C. Barish and Kip S. Thorne, the 2017 Nobel Prize winners in Physics.
As China's comprehensive national strength increases, along with the introduction of easier visa permits for foreign professionals, more foreign experts and talents are coming to China to work and start businesses.
The annual poll, first conducted in 2010, is hosted by the Foreign Talent Research Center of the MOST. This year's poll was themed "city openness and talent attraction." The survey saw respondents evaluate Chinese cities according to 54 criteria and five distinct categories such as social environment as well as working and living convenience.
Wang Fenyu, deputy general manager of Great Wall Strategy Consultants, a partner to analyze the poll data, noted that the poll is a barometer for observing the international attractiveness of Chinese cities, and provides data support for China to further expand its opening-up.
The survey is also conducive to presenting a true, multi-dimensional and panoramic view of China and telling China's stories well to the international community. It can help cultivate and expand public friendship with China and enhance China's cultural soft power.
On this year's list of the most attractive cities, some inland cities in central and western China feature prominently. For example, Xi'an ranked first and fifth respectively for working convenience and living convenience. This demonstrates that Xi'an boasts competitive advantages in areas like an international working atmosphere, job opportunities and living environment, partly thanks to the city's efforts to build itself into an international metropolis and advance sci-tech innovation in recent years.
Original title: Survey reveals most attractive Chinese cities for foreigners