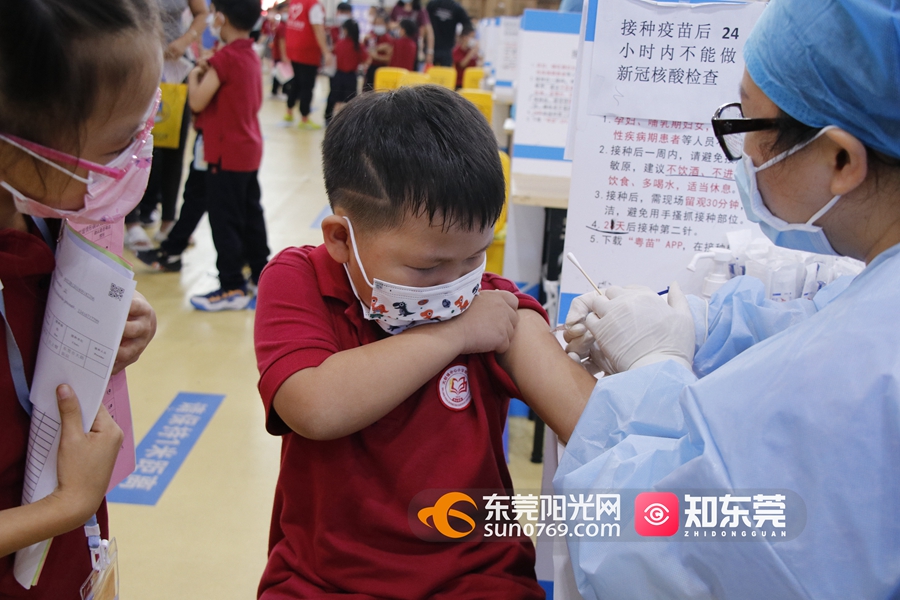 A child receives a dose of COVID-19 vaccine at a temporary vaccination site in Dongguan.
Dongguan recently launched COVID-19 vaccination for children aged 3 to 11.
COVID-19 vaccination is critical for children aged 3 to 11 in order to boost immunity and prevent the transmission of the coronavirus.
The inactivated COVID-19 vaccines require two shots and the interval between the two doses is recommended to be three weeks or longer. The second dose shall be completed within eight weeks after the first dose.