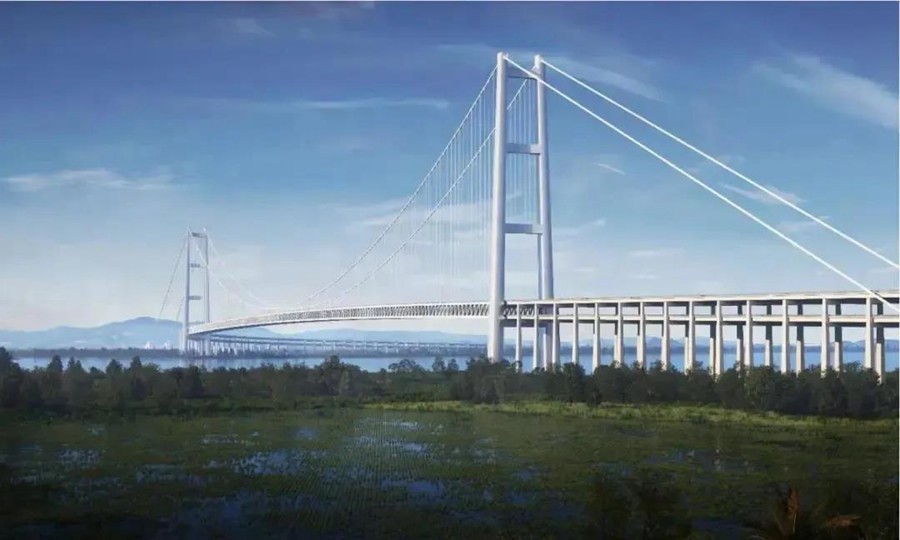 The environmental impact report for the Shiziyang Channel was released on November 18 to the Guangdong Provincial Department of Ecology and Environment website, revealing that the project will see a large 16-lane double-decker expressway with an investment of 41.986 billion yuan built.
The project will be located in the core area of the Pearl River Delta, 8 kilometers upstream from the Humen Bridge and 3.6 kilometers downstream from the Nansha Bridge.
With a total length of about 35 kilometers, the cross-river section of the bridge will be about 12.5 kilometers long.