834.4 thousand people in Dongguan get booster shots of COVID-19 vaccine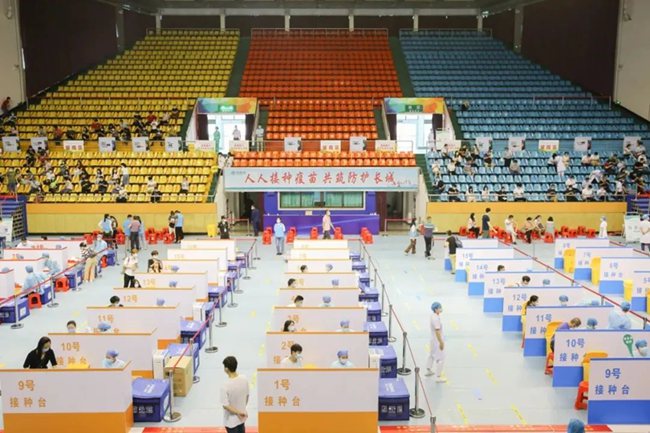 According to the latest data from the Dongguan Municipal Health Bureau, as of 24:00 on November 29, 13.1371 million people in Dongguan have been vaccinated against COVID-19. More than 25.02 million vaccine jabs had been administered in the city, with over 11.45 million people fully vaccinated against the novel coronavirus, making up 109.48 percent of the whole Dongguan population.
Currently, COVID-19 vaccine booster vaccination work is underway in Dongguan. Data shows that 834,400 people in the city have received a booster shot.
Regarding the booster shot, some citizens still have concerns, while some think it is unnecessary. The COVID-19 vaccine is the most economical and effective way to fight against the epidemic. However, the protective effect will decline as time goes by. The booster shot can increase the antibody level quickly and enhance the protection of the human body. It is recommended that people who have completed the entire course of vaccination receive the booster shots as soon as possible at an interval of 6 months.
Q&A
1. Which groups of people need to receive the booster shots?
The general public who have completed vaccination can apply for a COVID-19 booster shot if they meet the requirements. COVID-19 booster shots are prioritized for three groups of people.
- Those with a higher risk of contracting the virus, such as customs, port, airport and health workers
- Those over 60 and individuals with weak immune systems
- Those planning to travel to overseas high-risk areas or countries for work, study or exchange reasons