Residents in cities with medium & high-risk areas advised not to travel during holiday
The latest COVID-19 resurgence in Guangdong started in May, with most cases reported in cities of Guangzhou, Shenzhen, Foshan and Zhanjiang. On June 7, Department of Culture and Tourism of Guangdong Province issued a reminder that residents in cities with medium and high-risk areas are suggested not to go out for travel during the upcoming Dragon Boat Festival holiday to help curb the spread of the pandemic.
As of 4:30pm, June 7, there are two regions with high-risk and 12 regions with moderate risk in China (all of which are in Guangdong), including 2 high risk areas in Guangzhou, as well as 9 medium risk areas in Guangzhou and 3 in Foshan.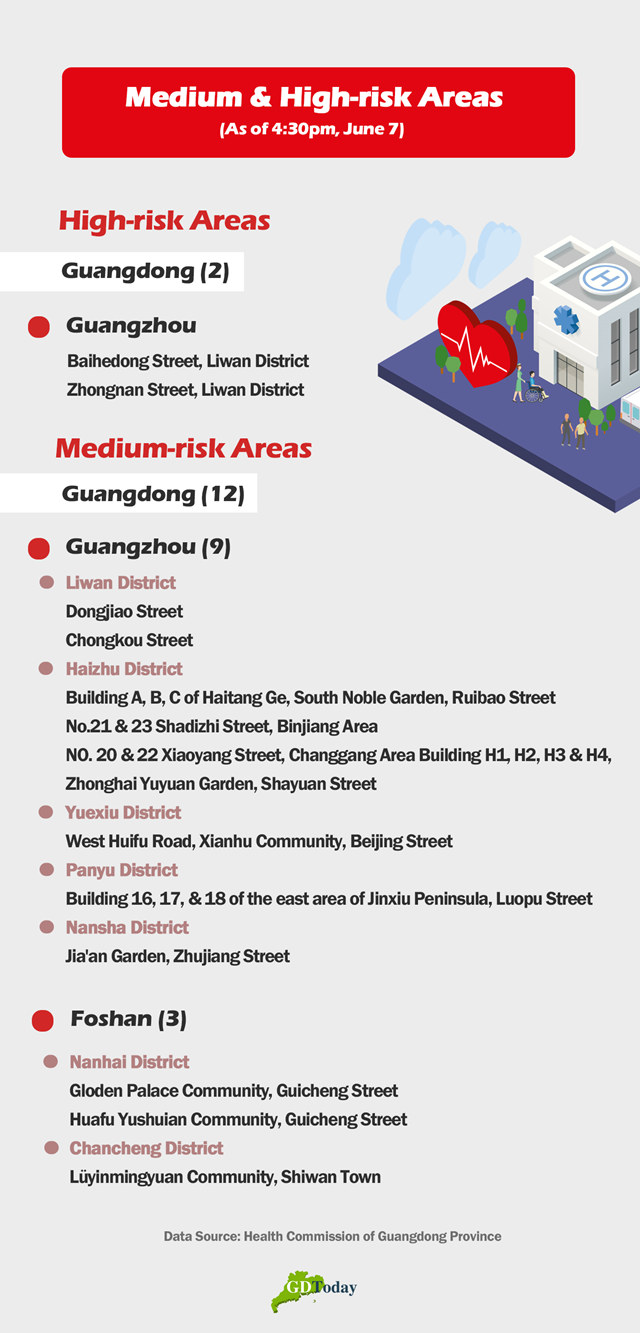 Before traveling, residents should pay attention to the epidemic situation in their destinations and do not travel to medium- and/or high-risk areas for COVID-19.
Residents are also advised to reduce long-distance travel and not to leave the province unless necessary. Although excursions in the outskirts are encouraged, if you leave the city where you live, you must comply with the epidemic prevention and control measures such as taking a nucleic acid test.
Residents should also pay attention to natural disasters during the journey, and do not enter undeveloped protected areas, reservoirs, uninhabited islands and other areas that are not open to the public to travel in order to avoid accidents.