Guangdong CDC on November 16 updated the health management measures for people coming to Guangdong from key areas.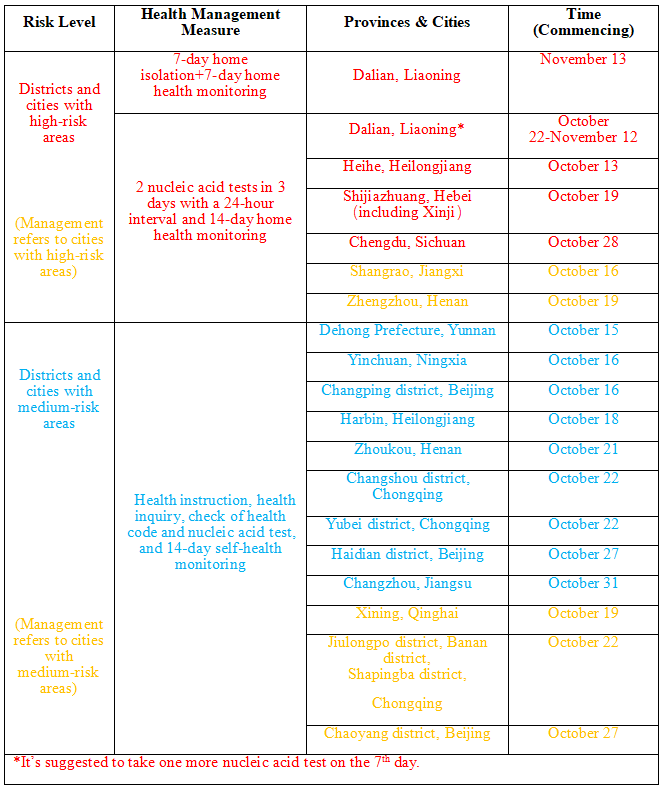 The health management measures are issued by Guangdong CDC.

For specific information in your city or district, please consult local authority.
On November 16, the Chinese mainland reported 8 indigenous COVID-19 cases (all in Dalian, Liaoning province), according to the National Health Commission.
The 8 indigenous cases include 2 confirmed cases converting from asymptomatic cases. Shanghai reported 2 new cases of suspected infections, both were imported cases. There were no deaths related to COVID-19 reported on November 16.
Also reported were 23 new imported cases, said the commission.