A 17-4 run in the fourth quarter inspired France to a stunning 89-79 victory over defending champions USA in the quarterfinal of FIBA Basketball World Cup in Dongguan, China on Wednesday, setting up a semifinal clash with Argentina.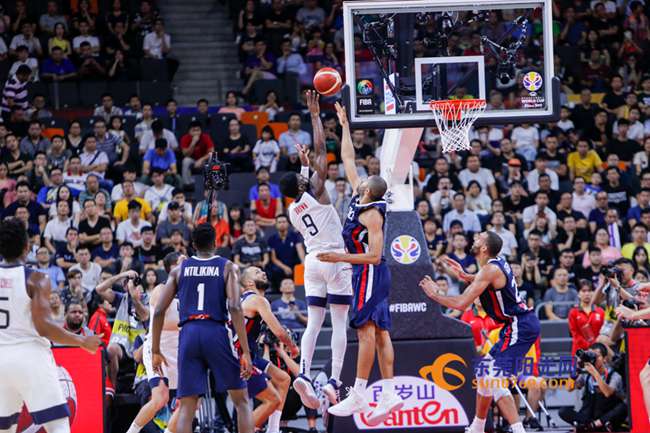 It was the first time that the USA has failed to win the title in a major international tournament since the 2006 world championships.
"Any loss hurts, this situation hurts more, but life goes on," Gregg Popovich said after the bitter loss.
"We are very happy. Team USA has quality players, but we have more experience," France coach Vincent Collet said.
Evan Fournier scored 22 points and Rudy Gobert added 21 for France, while Donovan Mitchell had 29 points for the USA.
The game seesawed during the first three quarters and the U.S. led 66-63 into the fourth quarter. Harrison Barnes scored four points and Kemba Walker added a jump-shot to lift the U.S. a 72-65 lead, forcing France to call a timeout. France stormed to a 17-4 spurt and regained an 82-76 lead with two minutes on the clock. Joe Harris was fouled out and De Colo made two free-throws as France led 84-78 with 50 seconds to go. A foul strategy didn't work for the Americans and France was left smiling to the end.