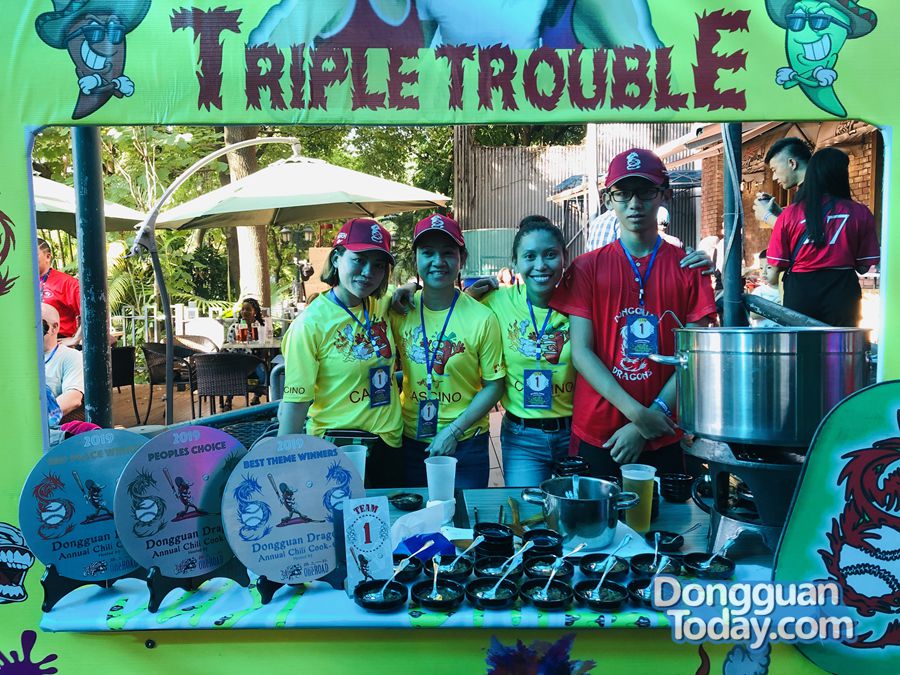 The Asian Triple Trouble Team (Photo courtesy of Monica)
The Tenth Annual Chili Cook-Off, a popular event among the expat community in Dongguan, was held at One for the Road in Dongcheng District on November 7.
10 teams used a variety of peppers, plus beef, various vegetables and beans, and rich spices to make a variety of stewed chili. Several judges selected the top three teams via a blind taste test. There were also another two trophies for "The Best Theme" and "The People's Choice" selected by the organizers and the public respectively.
The Chili Cook-Off is also an annual fundraising event for the Dongguan Dragons Baseball Club, which is a free program for kids in Dongguan.